RVSM Manuals
& Other Services

The most trusted & experienced name in long-term RVSM certification!
Quick and reliable turn time • OEM experience • Customer driven • Work closely with FSDO's, IFO's and foreign certifying agencies • Full technical support after the sale • Includes appropriate completed FAA Job Aids • Written and supported by aviation professionals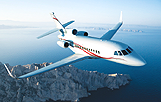 Don't be grounded by the complicated and time-consuming process of RVSM Manual preparation. At FLY RVSM Services, LLC we are customer driven and understand the costs of delays in certification.
We can typically produce and ship via FEDEX your RVSM manual within five business days at receipt of order. Let the experts at FLY RVSM Services make the process fast, simple, and stress free! To order online now, please visit our Apply Now page. For more information you can connect with us by phone or email through our Contacts page or Ask Us link for further consultation.
We Guarantee Commitment & Quality
"Our company has been working with Fly RVSM for nine years. The service and products have been incredible. When we call customer service we are confident that the experience will be professional and pleasant and our requests will be taken care of quickly and efficiently. Any updates are practically instantaneous via email.

Richard is very knowledgeable and is willing to go the extra mile to make sure all our needs are met. We have had a very positive experience working with Fly RVSM and look forward to a continued professional relationship with them."

Cliff Lemke
Pilot
Williams International